Year 4 Learning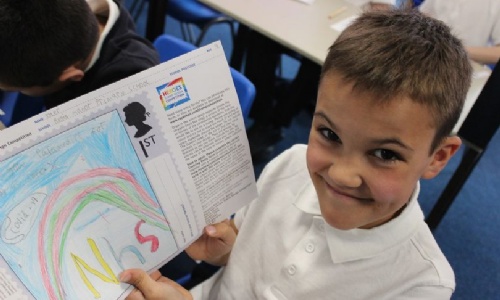 Royal Mail Stamp Competition!
Year 4 have begun designing their stamps for the national competition. Royal Mail have asked for children to design a set of special, commemorative stamps for the heroes of the past year.
The best 8 designs nationally win £1000 for themselves and the school.
Take a look at Tyler's amazing design!
We will be submitting our designs soon...