Year 5 and 6 first week back​​​​​​​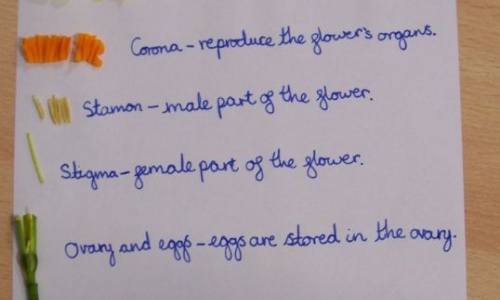 Year 5 and Year 6 have had a busy first week of term.
In science, we have begun our topic on living things by dissecting a daffodil to learn about the process of plant reproduction. In our geography topic, feeding the UK, we have learnt about where our food originates from and considered the importance of Fairtrade to farmers around the world.