End of Term Message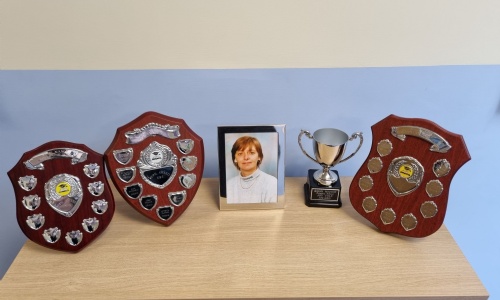 Well, we are very nearly there! It has been an amazing year full of surprising twists and turns - yet again the children have risen to every challenge and been a credit to the school and to all of you.
Well done to our final Gold Book children this year and to our winning houses of the week/term! Over 8000 merits earned in a term is quite an achievement over the whole school.
We also presented our annual awards today. The governor awards are given to children who are identified as having excelled, for many reasons, this year and the Joy Cole award for overcoming adversity. It is always a difficult choice with lots of nominations but we are obviously very proud of these children. They will each bring home a shield to keep and their name has been engraved into the school shields/trophy which are kept in our reception area.
EYFS Governor Award - Tristan M
KS1 Governors Award - Josie-May C
KS2 Governors Award - Irene O
Joy Cole Award - Tyler B
Congratulations to you all!
We would like to take this opportunity to wish our Year 6s all the best in their new schools and wish you all a restful summer break. We look forward to seeing most of you on Thursday 2nd September.